Meet the Designer
Thank you for your interest in Oh La Lari! I'm Corinne and I'm so glad you're here! Let me lift the curtain back a little so you can get to know us. 
OH LA LARI'S BIRTH STORY
I'm sitting nursing my son. He's sweet, calm, and adorable. However, I wasn't any of those things. I was tired, not myself, not confident, and definitely not sexy. I had just been suffering from postpartum depression, was pregnant with my second son, and the unthinkable had just happened. A few weeks beforehand, I lost my mom to breast cancer. The one who always cared for everyone else was now gone. 
Quickly into motherhood, I realized that it is easy to lose ourselves. When I first looked for nursing bras for myself, I wasn't able to find anything lacy or cute that I would feel sexy in. Why not? This was a time when we all needed some help feeling confident in our transformed bodies!
Like many things in life, this idea came to me at an odd time. To overcome my depression so I could be there for my family, I poured my energy into a new project: Oh La Lari, sexy nursing lingerie, was born.
This project gave me an avenue to channel my mother and help other new moms. It has transformed into something fun, purposeful, and rewarding.  
YOU CAN TRUST US
Prior to starting my family, I attended Berkeley College in New York City for fashion and business marketing, and worked in the fashion industry for over 10 years in Los Angeles.
After over a year of perfecting the design and getting input from my nursing mom friends, I designed the stunning bralette for you, the multitasking, busy, mom in mind! They were created to fit your unique needs and are versatile, just like mothers need to be! 
OH LA LARI'S QUEST
Today, I am settled in beautiful Scottsdale, AZ. I have two precious sons and an amazing, hard-working husband. 
I created this company with a set goal in mind: to bring a touch of femininity and self-love to nursing mothers everywhere. After selling out of my first order of nursing bralettes, I decided to expand the business by offering beautiful lace camisoles and organic nursing pads so I could push that goal further forward. I plan to continue this movement by designing more maternity lingerie in the future.
As mothers, we all deserve to feel strong, confident, and beautiful while devoting a lot of our precious time to nourishing our babies. Join our (oh so comfortable!) quest in boosting self-confidence and desirability...one mama at a time!
With Love,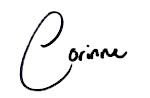 Mom, Owner, Designer of Oh La Lari®
Phoenix Fox 10 News: Interview with Renee Nelson Featuring Oh La Lari®
.
.
Fox 10 News Feature
See Corinne in action as Oh La Lari is featured on Phoenix Fox 10 News!