The Mission
OH LA LARI SUPPORTS NEW MOMS
The short version is Oh La Lari® is a maternity and nursing online retail store, but the long version is we are in the business of supporting and empowering new moms.
In 2016, I created the nursing bralette design because beautiful nursing bras that were comfortable and still sexy didn't exist. As a nursing mother, I simply felt frumpy in my nursing bra at a time when I could have used help instilling confidence in my body and my abilities to care for a baby. 
I decided then and there, it was time for a change.
As somewhat of a virtual pat on the back to moms who were tired of feeling less than desirable during the first months of motherhood, I created Oh La Lari® because mothers everywhere deserve to feel confident, empowered, and sexy while nursing.
WHY IS OH LA LARI SO SPECIAL
The nursing lingerie at Oh La Lari is designed by a mother for all of motherhood.
The standard and racerback settings mean our unique bralette is versatile to fit your busy, everyday needs. 

It's time to ditch the dressing rooms because who has the time (or patience!) to try on bras with a baby in tow? Shop online in the comfort of your own home knowing, if needed, our return and exchange policy is always hassle free. 
A super soft, non-wired waistband means comfort all day long, and it also means you won't be adding unwanted pressure to your breasts that can disrupt your milk production.
Cotton lined cups with removable, washable pads mean you don't have to be nervous about embarrassing leaks.
To top it off, the delicate lace is simply beautiful! Treat it as your little secret weapon to feeling confident and see how wearing one of our bras will change how you go about your day. 
Our comfortable soft one-of-the kind nursing camisole is a perfect addition to your nursing wardrobe. You can wear it lounging around the house, under a sweater or coat, or out running errands.
The one-of-the kind lace shelf bra has padding so you don't have to wear a bra with it! 

You will love the breathable super soft bamboo and stretchy fabric combination to help make you feel comfortable, cool and dry.

It features adjustable shoulder cami straps and on/off clips that easily unfasten for fast breast access. We all know we have to be quick.

The length is designed longer so you can wear it throughout pregnancy into nursing.  The front ruched center will help hide that postpartum belly, too!
Our organic reusable nursing pads help mothers who leak breastmilk during feedings or in between long feedings.
They are made with soft organic cotton and bamboo, which is hypoallergenic and breathable.
The waterproof outside layer protects your clothing or bra and keeps you feeling dry.
The absorbent contour and slim design fits discreetly inside your clothing or bra.
WHO IS OH LA LARI?
When you support a small business, you are supporting a dream. We are just that: a small, one person company. When you contact us, you are actually contacting a mother who 
knows the struggles of motherhood and can empathize with your individual needs. 

No fuss, no long waiting on hold, and no hassle.
OUR GUARANTEE
We are dedicated to customer satisfaction. You'll love your bralette, cami or reusable nursing pads! If for some reason you don't, no problem. Returns and exchanges are a breeze.
With Love,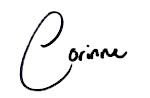 Mom, Owner, Designer of Oh La Lari®